One of the indicators I pay particular attention to is an indicator of a relationship between stock ETF and VIX ETFs. In the long run, VIX ETFs are just proxies to leveraged SPY short position, but their relationship is remarkably cyclical. Last time I noticed an extreme position in August 2015 and it worked perfectly.
The indicator is a basket of 3 ETFs: SPY for stocks and VXX, VXZ for volatility. Each part is normalized on realized 21-day volatility.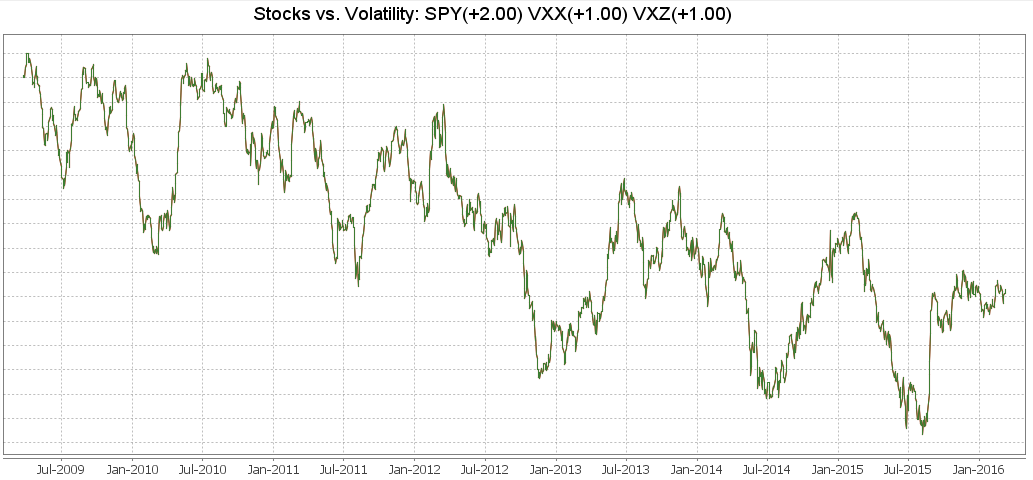 It seems like the indicator is going down in coming months. This may be when the market stays in regimes like:
- volatility is down, VIX futures are in a steep contango, market upside as usual or narrow range like in first half of 2015 (but I must say that was quite unusual).
- stocks are falling steadily, but no significant surges of volatility, VIX futures curve is flat.
In these market regimes volatility selling with stock index hedging could be a good idea.