High beta stocks ETF (SPHB) looks like an interesting hedge instrument. The chart below is a pair trade SPHB vs SPY with both sides normalized on 126-days (i.e. half a year) volatility: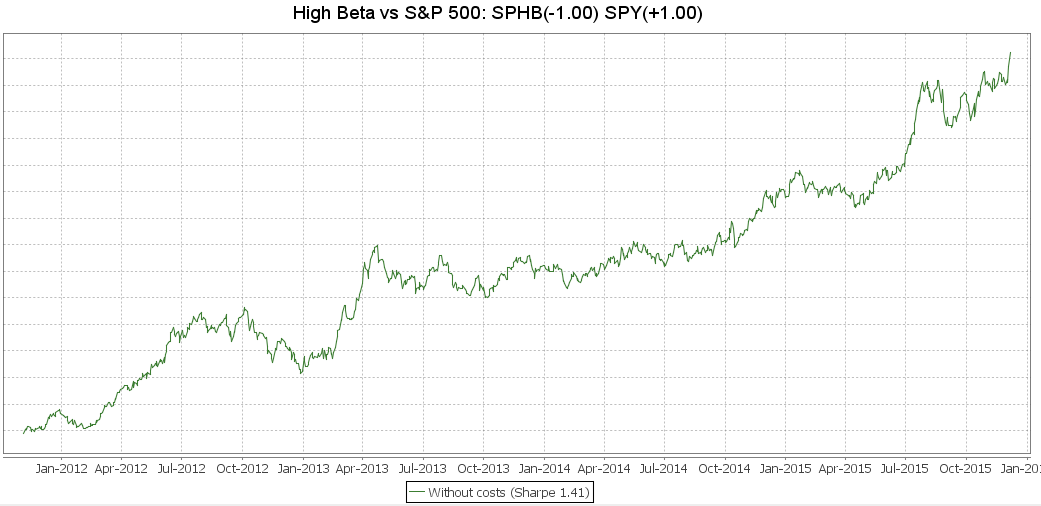 This chart doesn't include any cost. Clearly, the main problem with using SPHB as a hedge will be the shorting cost. In InteractiveBrokers, which usually offers affordable rates for a retail trader, the current shorting rate is 2.6%:

The logic behind this hedge lies in the "low-vol effect" anomaly: high-beta stocks underperform low-beta stocks. What's important, the main driver behind the "high-beta minus low-beta" difference is high-beta underperformance (low-beta stocks outperformance is less pronounced).