This year high-yield bonds show strong underperformance against S&P 500 with comparable long-term risk profiles for both sides. This is how the volatility-normalized spread between High Yield ETF (HYG) and Equity ETF (SPY) looks at the moment: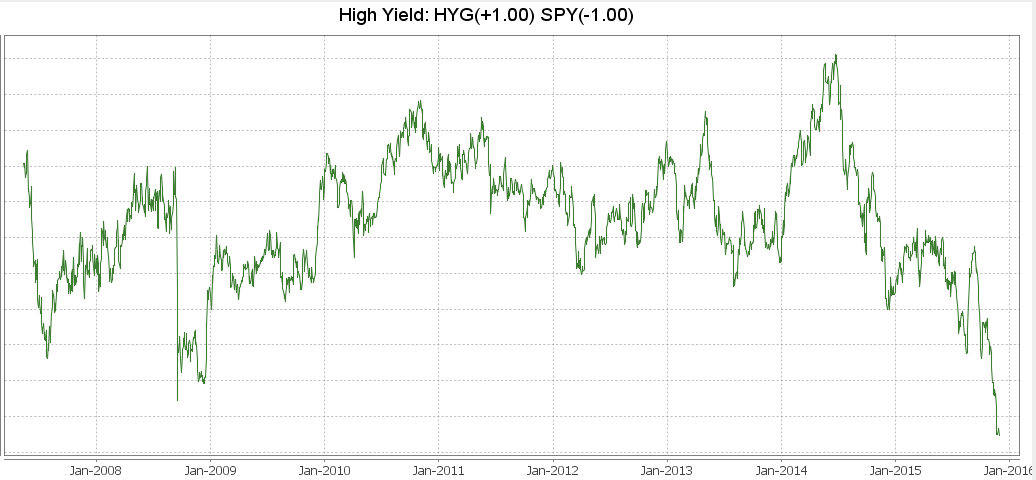 Another chart, SPY and 2x leveraged ETF ProShares Ultra High Yield (UJB). High-yield bonds have about half the volatility of SPY, so 2x bonds and stocks should have comparable dynamics. Now look at the spread: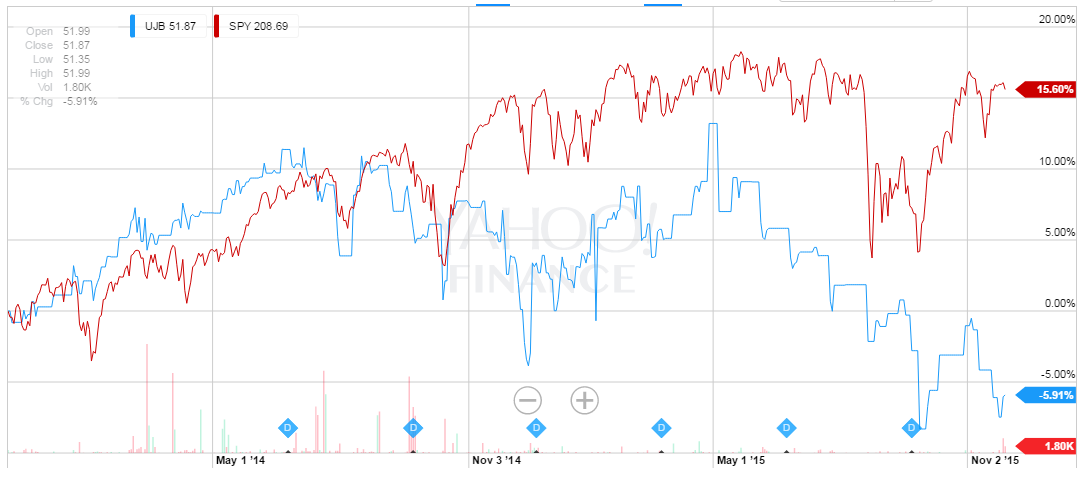 Something remarkable. Can any contrarian stay away this trade?