The January market turmoil, in my opinion, is a rehearsal for much bigger action that is going to settle current market divergences. Let's take a look at volatility-adjusted pairs in the stocks/high-yield/treasuries triangle.
Stocks (SPY) vs. high-yield bonds (HYG):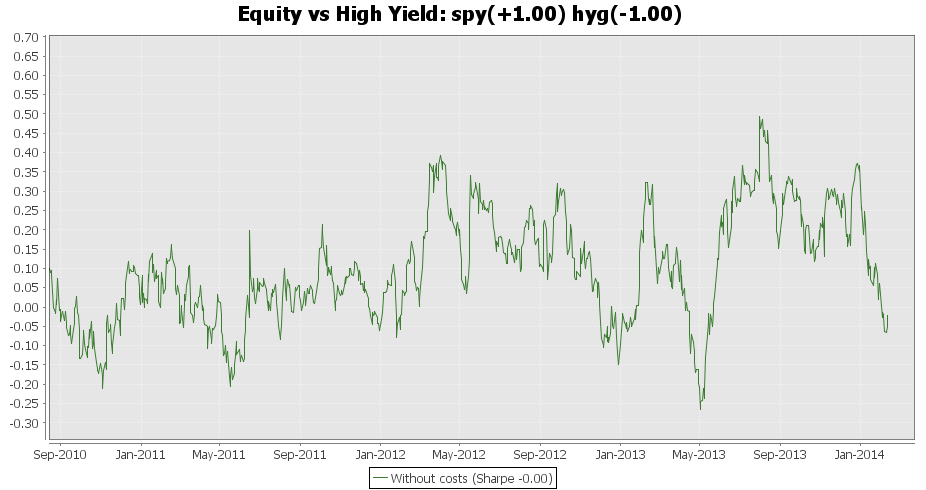 10-years treasuries (IEF) vs. stocks (SPY):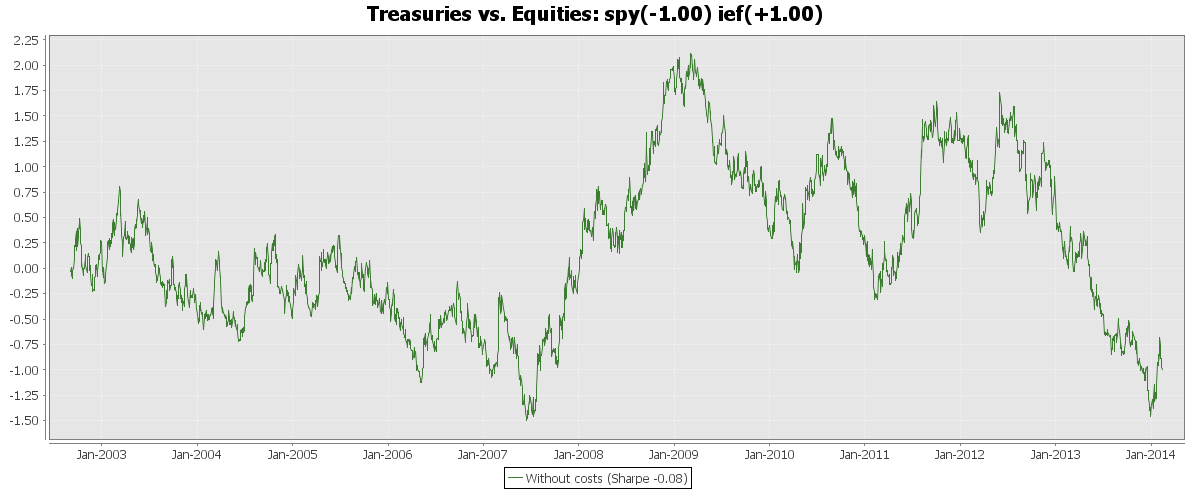 10-years treasuries (IEF) vs. high-yield bonds (IEF):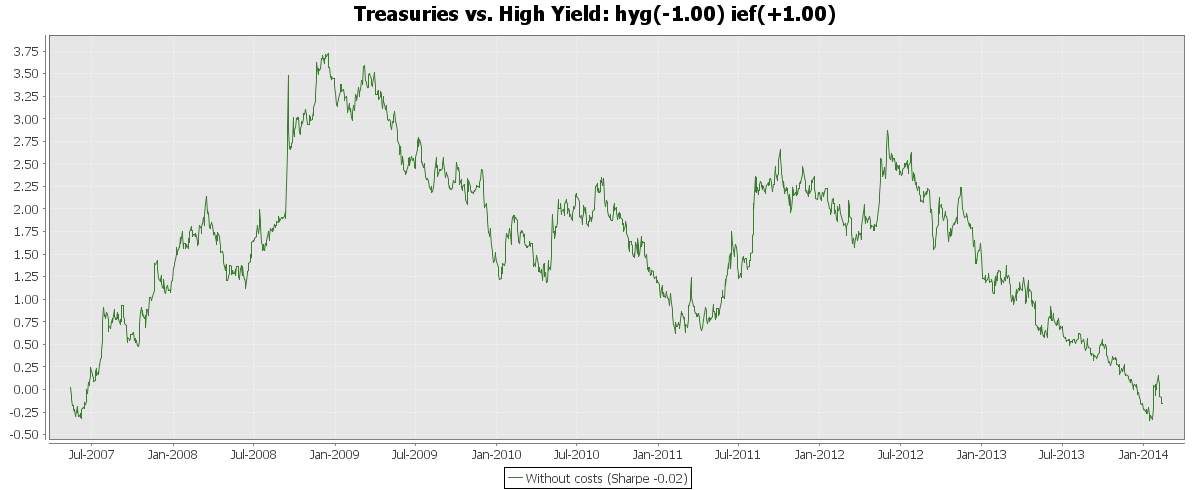 This charts show that high-risk assets, such as stocks and high-yield bonds, are heavily overbought comparing long-term treasuries, which are not cheap by itself, thanx Ben. Current risk-on period, starting middle of 2012, results in market tilt toward risk assets. The situation is pretty much equal to 2007.
Expectation of rising rates is common today, and public is rather expecting the downtrend in treasuries, but January surge of fear demonstrated how easily money run from risk assets into treasuries in first glimpse of troubles.
I think we should not forget that there is a Big Chinese Problem ahead, and if this problem will start to unfold, the panic will result in much more significant capital reallocations.
1. Short stocks against long treasuries. Most convenient trade, because we have super-liquid futures for both stocks (ES futures) and 10-year treasuries (ZN futures) with very modest margin requirements.
2. Short high-yield bonds against long treasuries. Since high-yield is overbought even comparing to stocks, this market tilt has bigger potential, but implementation of this trade can be more complicated. We have to go short with high-yield ETFs like IEF/TLT with margin requirements about 1:4 and short position fees or we can go long with inverse ETF SJB with low liquidity and even bigger margin requirements.
3. For those who is afraid go long treasuries, the trade long stocks short high-yield can be played. The bonus is, as you can see on the first chart, this kind of trade should work out fast.