Let's check what continuous future position on futures on volatility indexes look like.
Since GVZ/OVX futures are not liquid enough, especially first years right after inception, I used Settlement price values, they are available for every date. I calculate daily log returns for closest future contract and sum results cumulatively.
VIX futures for last years: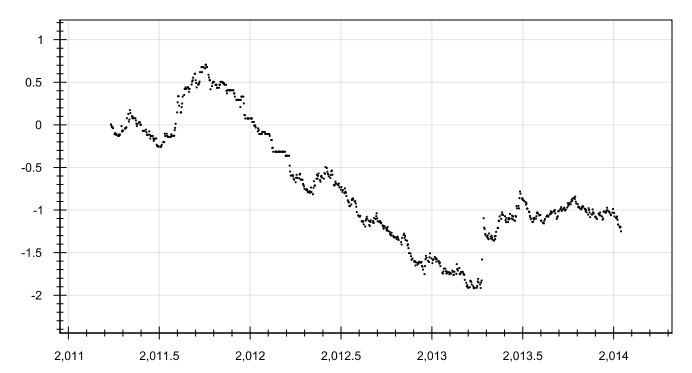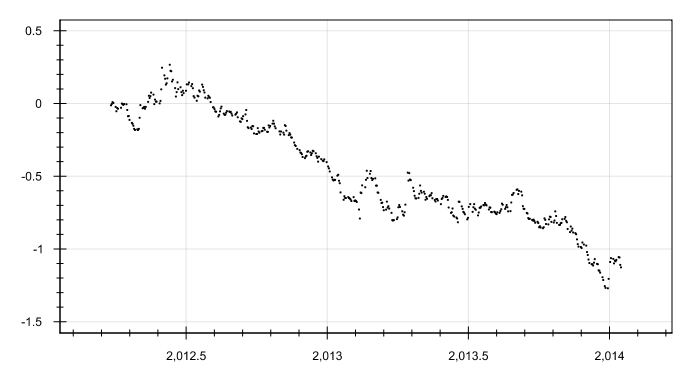 It is obvious that contango drives futures prices down not only on VIX, but also on gold/oil volatility. It brings up an idea of a portfolio built with these 3 futures, all in short position, with continuous rebalancing. Another question then arises: how correlated are volatilities on gold, oil and equities?