Most people agree that US stock market after 2013 surge is a bit expensive and hardly can offer exciting future returns for a timeframe longer than a year. So the question is - what will be the target of a next rotation stage?
I am sure this is not emerging markets. Too early, very high momentum against emerging markets still holds. Staying against momentum was always an expensive entertainment. Maybe in 2015.
iShares MSCI Emerging Markets (EEM) against Vanguard Total World Stock Index ETF (VT):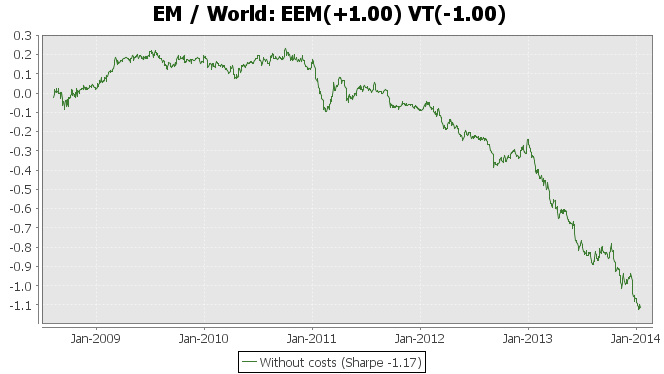 I think a good place to rotate from US is Europe. And you should distinguish large-cap and small-cap sectors. European small-cap had a really good surge in 2013 and I suppose it is too late to enter this sector. Probably its momentum will continue for couple of more quarters, but for a more long-term position it is not a good idea anymore.
Europe small-cap ETF is
WisdomTree Europe SmallCap Dividend (DFE).
Europe large-cap ETF is SPDR EURO STOXX 50 (FEZ).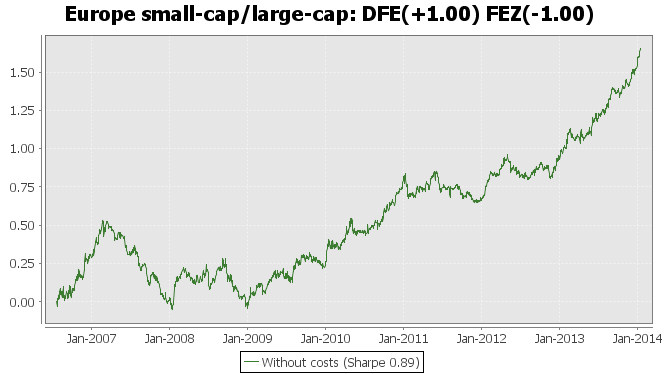 Large-cap sector is still lagging and in long-term view it looks oversold. And what's important you cannot see any strong local momentum there.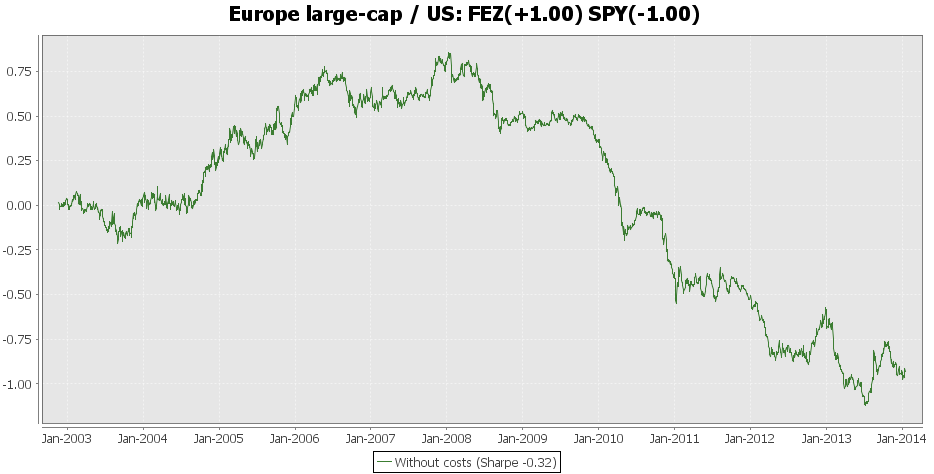 My opinion is European large-cap is a good target for the next rotation stage. In a timeframe of 2-3 years a bet on FEZ/SPY convergence looks a good idea.