Let's compare Singapore stocks with closest benchmarks. Pair charts below are volatility-adjusted.
EWS (Singapore ETF) vs IOO (Whole world ETF):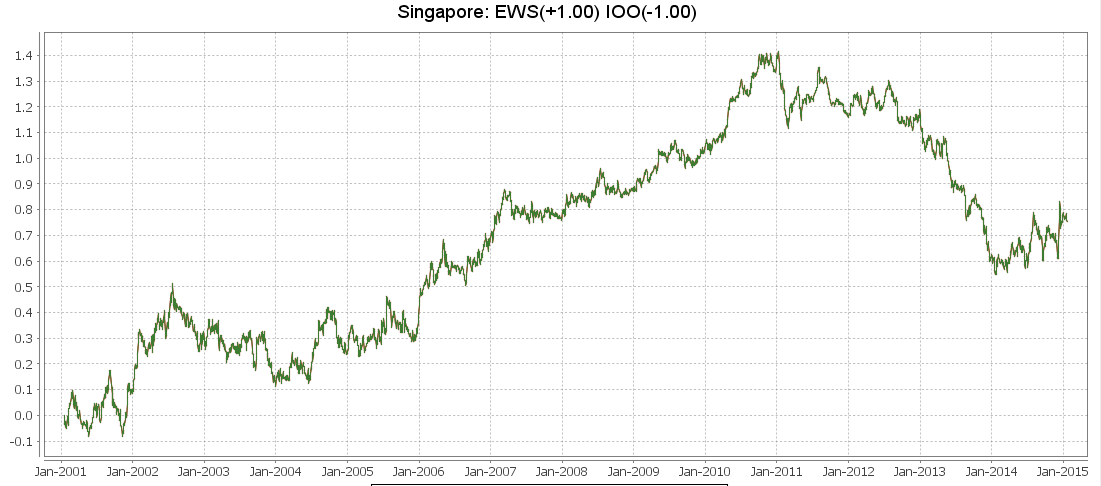 EWS (Singapore ETF) vs EFA (
EAFE
zone ETF):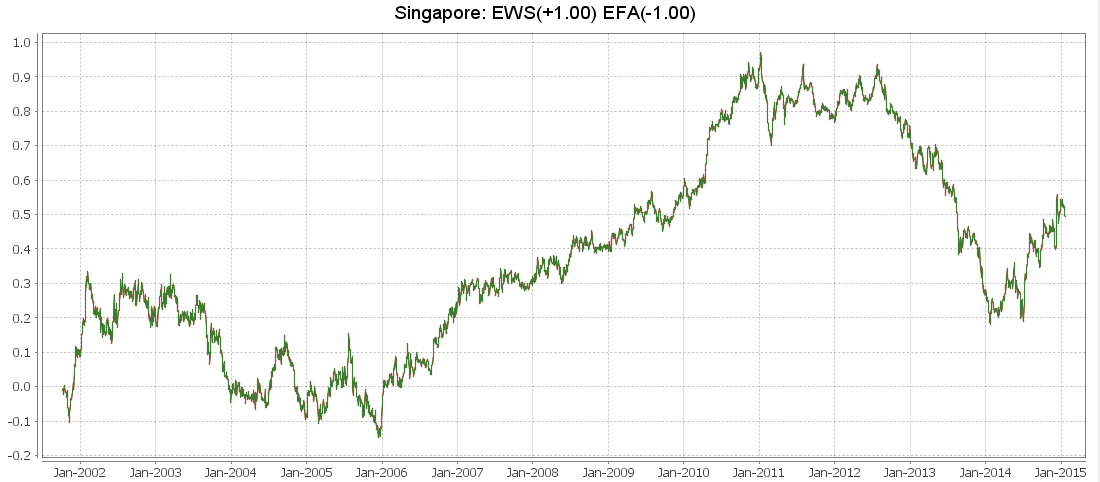 Looks good for me: relative under-performance last 5 years and positive momentum for the last year. Nice combination for a long position with a horizon of couple of years.