In 2011-2013 emerging stock markets suffered serious outflow, in 2014 situation stabilized, but we still can't see any upside in this asset class.
EEM (Emerging markets ETF
) vs VT (Total world ETF):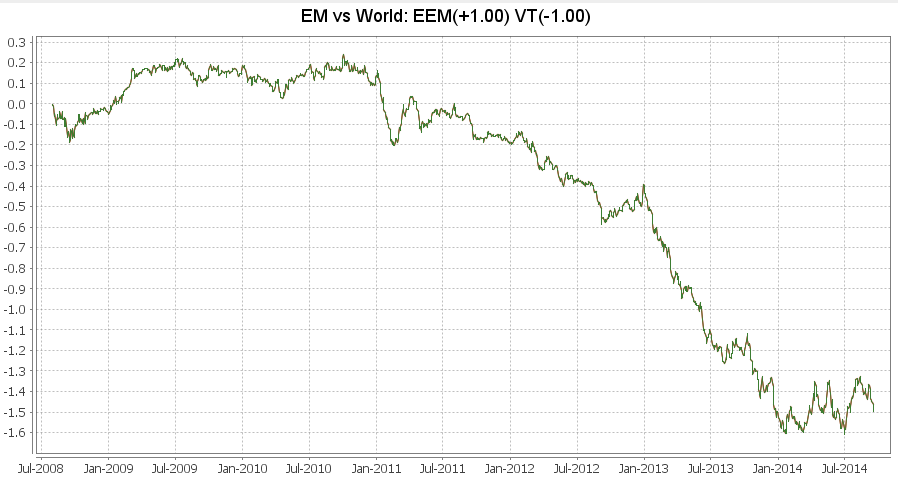 Except India, where upside momentum already has place.
INP (India ETF) vs VT (Total world ETF):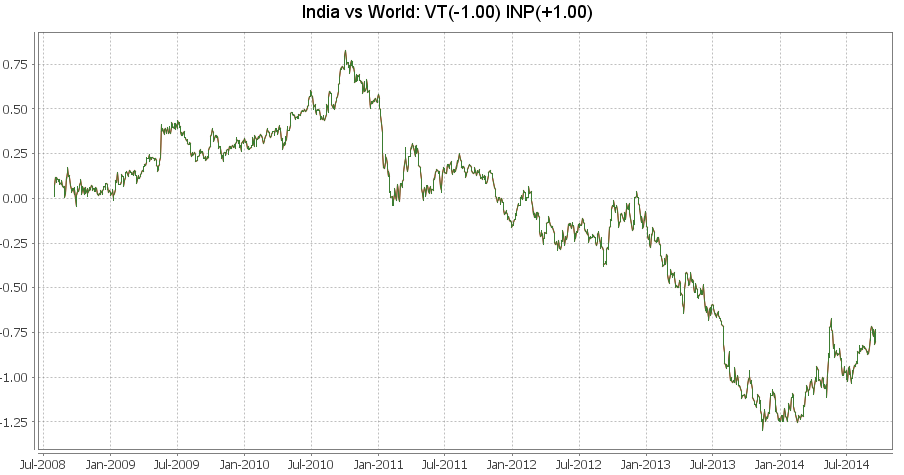 So, in case of India we have a long-term underpricing caused by 2011-2013 outflows and a short-term recovery momentum. This makes India good bet for emerging market growth with a 2-3 years horizon, or for a pair trade against global ETFs or against overbought markets like US.
You may take a look at India ETFs here:
http://etfdb.com/type/region/emerging-asia-pacific/india/
Pair charts are
volatility-rebalanced
using
Cognitum Rebalancer
.